Since 1974, Goppert-Trinity Family Care Center has served Kansas City families from its location at Research Medical Center Brookside Campus. Thousands of patients depend on Goppert-Trinity each year to meet their family's healthcare needs. In addition, we're leading the way into the future of family medicine with our post-graduate Residency Program. This three-year program trains physicians in the specialty of family medicine by allowing them to work with experienced family physicians.
Goppert-Trinity family physicians are committed to providing quality healthcare for patients of all ages. From prenatal care to the care of older adults, we are well trained to serve your entire family. We offer:
Obstetrics
Newborn Care
Pediatrics
Adult Care
Care of Older Adults, including nursing home services
Licensed social worker on site
As part of our commitment to providing quality healthcare, we have a fully integrated electronic medical record system allowing our physicians access to patient information 24/7, even during emergencies. Additionally, we are able to send e-prescriptions directly to participating pharmacies.
---
Need Care Now? Our Express Care clinic offers walk-in care Monday-Saturday when you need it most. Our residents are on hand to see you for minor illnesses and injuries. See below for more information.
Walk-In Hours Now Available! Monday - Thursday 8:15 a.m. to 7 p.m. | Friday 8 a.m. to 4:30 p.m. | Saturday 8 a.m. to 12 p.m. - in Suite 360
Same-day
Patient-centered
Convenient
Walk-in patients are seen in the order that they arrive. More complicated symptoms should schedule an appointment to see a physician. Please call (816) 276-7600 to schedule an appointment.
Cough
Colds
Flu
Fever
Headache
Earache
Nausea
Vomiting
Diarrhea
Allergies
Sore Throat
Rash
Sports Physical
Urinary Tract Infection
Ear Wax Removal
Pink Eye
Sinus Headache
Heart Burn
Congestion
Sprain
Strain
Chicken Pox
Lice
Scabies
Cold Sore
Canker Sore
TB Skin Test
Tetanus Shot
Hepatitis Shot
Shingles
Bug Bite/Sting
Poison Ivy
Etc.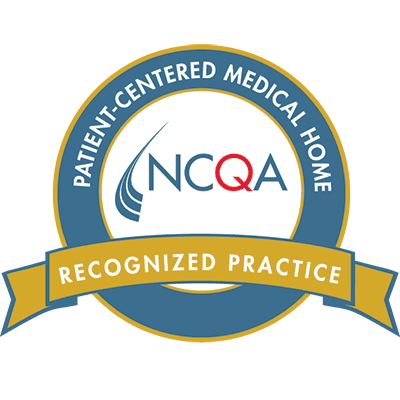 The patient-centered medical home is a model of care that emphasizes care coordination and communication to transform primary care into "what patients want it to be." NCQA Patient-Centered Medical Home (PCMH) Recognition is the most widely adopted model for transforming primary care practices into medical homes. Patients in medical homes receive the right care, in the right amount, at the right time. This increasingly popular delivery system modernization leads to safer and better care, empowers patients and renews the patient-provider relationship. Learn more