Navigating the metro area's medical community can be overwhelming. There is no shortage of qualified physicians, yet a reliable resource is not always easy to find when it comes to seeking a doctor you can trust. This vetted list, which highlights top local doctors' own choices for best physicians, should serve as the beginning of your search – whether for an internist to help cure the common cold or a specialist to treat a potentially life-threatening illness.
Read Bradley L. Freilich, MD Profile
See more of HCA's other outstanding doctors:
Cardiovascular Disease
Hepatology
Internal Medicine
Medical Oncology and Hematology
Obstetrics and Gynecology
Pediatric Cardiology
Radiation Oncology
News Related Content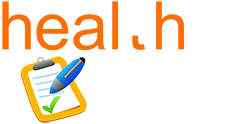 Access information about your health and connect with our staff by creating an account during your next appointment. This safe and convenient online patient portal allows you to:
Request non-urgent medical advice
Schedule appointments
Obtain visit summaries
Order medication refills
View lab results
Already have an account?
Take advantage of this resource today!
This site is for informational and non-urgent communication purposes only. Call us directly if you need to discuss an urgent issue or need to be seen today.