Meredith Levine, MD, family medicine physician specializing in obstetrics and gynecology, has joined Midwest Women's Healthcare Specialists. Board certified in family medicine, Dr. Levine also is certified in pediatric advanced life support, advanced cardiac life support, neonatal resuscitation and stabilization and advanced cardiac life support in obstetrics. She completed her residency at the Research Family Medicine Program in Kansas City and has clinical expertise in prenatal and obstetrics care. Dr. Levine is a member of the American Academy of Family Physicians, the American Medical Association, the Missouri Academy of Family Physicians and Missouri State Medical Association.
Midwest Women's Healthcare Specialists has six convenient locations, offers same day and next day appointments and accepts all major insurance plans.
News Related Content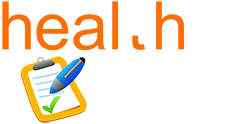 Access information about your health and connect with our staff by creating an account during your next appointment. This safe and convenient online patient portal allows you to:
Request non-urgent medical advice
Schedule appointments
Obtain visit summaries
Order medication refills
View lab results
Already have an account?
Take advantage of this resource today!
This site is for informational and non-urgent communication purposes only. Call us directly if you need to discuss an urgent issue or need to be seen today.