 October is Breast Cancer Awareness Month—a time to recognize the importance of early detection and how it helps save lives. Dr. Lori demonstrates how taking this five minute breast risk assessment could potentially save your life.
Knowing your risk is a part of breast cancer prevention. While having an annual mammogram after 40 is recommended, risk assessments are an important way to be vigilant.
News Related Content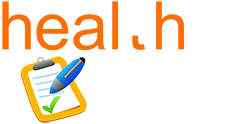 Access information about your health and connect with our staff by creating an account during your next appointment. This safe and convenient online patient portal allows you to:
Request non-urgent medical advice
Schedule appointments
Obtain visit summaries
Order medication refills
View lab results
Already have an account?
Take advantage of this resource today!
This site is for informational and non-urgent communication purposes only. Call us directly if you need to discuss an urgent issue or need to be seen today.