Family Care of Eastern Jackson County, recognized as a Patient Centered Medical Home for its committment to quality care, provides a full array of medical services for the entire family, from infants and children to teens and adults to seniors. Our physicians and staff are experienced caregivers who value the trust and confidence you place in us, and our goal is to provide you and your family an exceptional level of medical care in a warm and caring environment.
The physicians of Family Care of Eastern Jackson County are your community doctors, serving Blue Springs and the surrounding areas in Jackson counties. With more than 50 years of combined experience our physicians are making sure you and your family have close-by access to quality healthcare from doctors you know and trust.
Family Care of Eastern Jackson County is part of the HCA Midwest Physicians network in Kansas City. We are affiliated with Centerpoint Medical Center as well as the hospitals of HCA Midwest Health.
As part of our commitment to providing quality healthcare, we have a fully integrated electronic medical record system allowing our physicians access to patient information 24/7, even during emergencies. Additionally, we are able to send e-prescriptions directly to participating pharmacies.
Please call (816) 229-8187 to schedule an appointment. For cancelations, please provide a 24-hour notice.
Protect yourself. Protect your loved ones. Get your flu shot!
Schedule your flu shot online by clicking below, or ask your provider about getting your flu shot at your next scheduled appointment. If you don't find a time that matches your needs, please call the office at (816) 229-8187. We will be more than happy to get you in! Walk-ins are also welcome.
---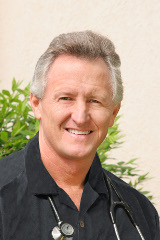 Bruce Scully, MD
Dr. Scully received his medical degree from American University of the Caribbean and completed his residency at Memorial Hospital of Burlington County ; University of Medicine and Dentistry of New Jersey ; and Rutgers Medical School. He is board-certified in family medicine and is a member of the American Academy of Family Physicians. More
---
Bruce Williams, DO
Bruce R. Williams, DO, FACOFP is a board-certified family physician with more than 20 years of experience. Dr. Williams is a fellow of the American College of Osteopathic Family Physicians and a diplomat of the American Board of Quality Assurance and Utilization Review Physicians. In addition to his practice, he serves as a clinical professor in the Department of Family Medicine, Kansas City University of Medicine and Biosciences, College of Osteopathic... More
---
​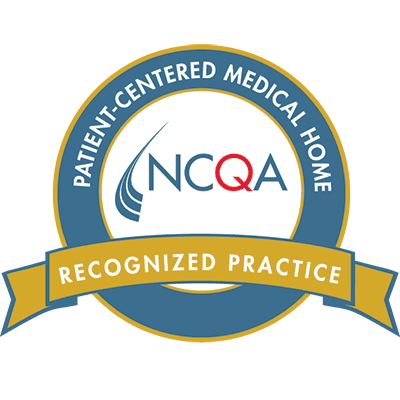 The patient-centered medical home is a model of care that emphasizes care coordination and communication to transform primary care into "what patients want it to be." NCQA Patient-Centered Medical Home (PCMH) Recognition is the most widely adopted model for transforming primary care practices into medical homes. Patients in medical homes receive the right care, in the right amount, at the right time. This increasingly popular delivery system modernization leads to safer and better care, empowers patients and renews the patient-provider relationship.