Call us at (816) 276-7600. We're located at 6675 Holmes Road in suite 360. Take an online tour!
Since 1974, Goppert-Trinity Family Care Center has served Kansas City families from its location at Research Medical Center Brookside Campus. Thousands of patients depend on Goppert-Trinity each year to meet their family's healthcare needs. In addition, we're leading the way into the future of family medicine with our post-graduate Residency Program. This three-year program trains physicians in the specialty of family medicine by allowing them to work with experienced family physicians.
Goppert-Trinity family physicians are committed to providing quality healthcare for patients of all ages. From prenatal care to the care of older adults, we are well trained to serve your entire family. We offer:
Obstetrics
Newborn Care
Pediatrics
Adult Care
Care of Older Adults, including nursing home services
Licensed social worker on site
As part of our commitment to providing quality healthcare, we have a fully integrated electronic medical record system allowing our physicians access to patient information 24/7, even during emergencies. Additionally, we are able to send e-prescriptions directly to participating pharmacies.
Goppert Express Clinic
Information, Hours & Directions
Our Doctors and Healthcare Providers
Insurance and Payment
Additional Resources
Forms
Tell us about your patient experience!
Patient-Centered Medical Home Recognized Practice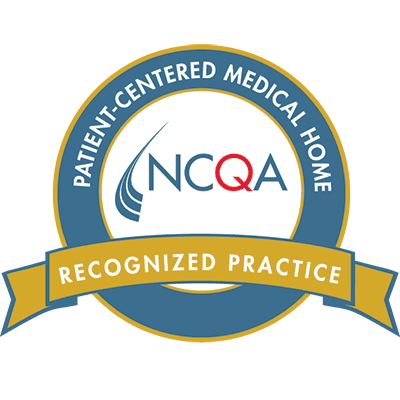 The patient-centered medical home is a way of organizing primary care that emphasizes care coordination and communication to transform primary care into "what patients want it to be." Medical homes can lead to higher quality and lower costs, and can improve patients' and providers' experience of care. NCQA Patient-Centered Medical Home (PCMH) Recognition is the most widely-used way to transform primary care practices into medical homes.