Midwest Physicians is proud to recognize Michelle Schwartz as she has been awarded the 2013 March of Dimes Future of Nursing Award. This honor is bestowed by both the March of Dimes and Kansas City Nursing News.
Each year, hundreds of nurses from across the Kansas City area, representing a variety of nursing specialties and practice settings, are nominated for this prestigious award for displaying the strength, courage and perseverance that advance the entire nursing profession.
Michelle currently serves the patients of College Park Family Care Center and Overland Park Surgical Specialists, where she is known for her unique blend of professional skill and compassionate care. Please join us in congratulating Michelle for this honor.
News Related Content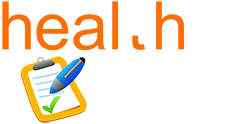 Access information about your health and connect with our staff by creating an account during your next appointment. This safe and convenient online patient portal allows you to:
Request non-urgent medical advice
Schedule appointments
Obtain visit summaries
Order medication refills
View lab results
Already have an account?
Take advantage of this resource today!
This site is for informational and non-urgent communication purposes only. Call us directly if you need to discuss an urgent issue or need to be seen today.