Overland Park Regional Medical Center and Research Medical Center, part of HCA Midwest Health System—Kansas City's largest healthcare network and private-sector employer—announces Ahmed A. Romeya, MD, of Midwest Heart and Vascular Specialists has joined the staff. Midwest Heart and Vascular Specialists is part of Midwest Physicians, also part of HCA Midwest Health System. Midwest Physicians is a network of experienced, multi-specialty physicians located throughout the Greater Kansas City metropolitan area.
Dr. Romeya, board-certified in thoracic and general surgery and internal medicine, specializes in minimally invasive cardiac and thoracic surgery. He also performs endovascular procedures, including Trans-catheter Aortic Valve Replacement (TAVR) for patients unable to undergo open-heart surgery. Dr. Romeya has more than 20 years of experience in hospitalist, general surgery and cardiothoracic medicine.
Dr. Romeya enjoys providing patients with personalized, advanced cardiovascular and thoracic care to help improve outcomes. Dr. Romeya received his medical degree from University of Zagreb Medical School and completed his residency in general surgery at Texas Tech University Health Sciences Center and Swedish Medical Center, and in cardiothoracic surgery at University of Pittsburg Medical Center.
"Dr. Romeya represents the vital partnership the physicians of Midwest Physicians have with their hospital-based colleagues to provide seamless care to patients," says Loren Meyer, MD, Midwest Physicians president.
"I am pleased to join Overland Park Regional Medical Center, a healthcare leader in Johnson County and Research Medical Center, a healthcare leader in Kansas City," says Dr. Romeya. "This hospital and its physicians and specialists are committed to providing patients with the highest level of care in a supportive setting."
Damond Boatwright, chief executive officer of Overland Park Regional Medical Center, says the addition of Dr. Romeya to the hospital's staff solidifies and expands the high-quality care available to patients in cardiovascular and thoracic medicine. "Dr. Romeya's vast experience and knowledge, combined with his dedication to compassionate care, enhances what Overland Park Regional Medical Center offers to patients," says Boatwright. "We strive to provide patients with the best care, from diagnosis to treatment with the most advanced technology and procedures, and Dr. Romeya personifies that commitment."
Kevin J. Hicks, president and chief executive officer of Research Medical Center, says Dr. Romeya is representative of the talented healthcare professionals that comprise the hospital's team of more than 500 physicians. "Dr. Romeya is committed to compassionate patient care with the best possible outcomes and support for patients during their treatment," says Hicks. "People living in our area have access to progressive and innovative programs and physicians for their healthcare needs."
To schedule an appointment with Dr. Romeya, call (913) 227-0506 or for more information visit mymidwestphysician.com.
News Related Content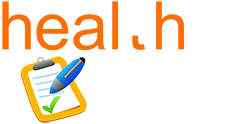 Access information about your health and connect with our staff by creating an account during your next appointment. This safe and convenient online patient portal allows you to:
Request non-urgent medical advice
Schedule appointments
Obtain visit summaries
Order medication refills
View lab results
Already have an account?
Take advantage of this resource today!
This site is for informational and non-urgent communication purposes only. Call us directly if you need to discuss an urgent issue or need to be seen today.