College Park Family Care Center announced today that it has signed an agreement to join HCA Midwest Health System and Midwest Physicians. Midwest Physicians is the metrowide, multispecialty physician practice of HCA Midwest Health System. College Park Family Care has been closely aligned with Overland Park Regional Medical Center, also part of HCA Midwest Health System, for several years. This expanded physician organization comprises more than 341 physicians in 146 locations in the Greater Kansas City area.
Since 1980, College Park Family Care has provided compassionate, family-centered care to individuals and families in Johnson County, Kansas. College Park Family Care is one of the largest, most comprehensive groups of primary care physicians and specialty care physicians with 60 physicians in 10 locations throughout the county.
"The decision to pursue an affiliation with a strong partner such as Midwest Physicians and HCA Midwest Health System has been led in part by our need to navigate upcoming healthcare changes," says Thomas G. Miller, MD, College Park Family Care co-founder and chief executive officer. "Members of the College Park Family Care board feel this is a positive development for all physicians and staff at College Park and will assure that we continue to thrive and meet our mission. We have enjoyed our long-time relationship with Overland Park Regional Medical Center (OPRMC) and Midwest Physicians, and we are looking forward to expanding our relationship with both organizations."
The agreement between College Park Family Care and Midwest Physicians represents the largest physician group affiliation in the Kansas City area to date as well as the second largest group to affiliate within HCA's Physician Services. It is anticipated that there will be no changes in management or staffing within College Park Family Care as a result of the affiliation, and all physicians, mid-level providers and office staff will continue in their current roles. The agreement ensures:
preservation of College Park Family Care's name and identity
continued funding of College Park's medical missions
increased access to funds for clinic expansion and maintenance
enhanced and expanded IT&S support including electronic medical record technology and telecommunications
continued physician governance through the formation of a College Park Management Council including representation from four College Park physicians and four representations from HCA Midwest Health System as well as the appointment of a College Park physician to the HCA Midwest Physician Executive Council.
"College Park Family Care has been a valued partner to Overland Park Regional Medical Center, our medical staff and to this community for decades," says Damond Boatwright, OPRMC chief executive officer. "As OPRMC embarks on a historic $110 million hospital expansion, the agreement with College Park Family Care allows us to enhance our ability to provide quality, accessible healthcare to our community."
"We are thrilled that the board of directors of this group of highly regarded physicians has chosen to align with us," says Loren Meyer, MD, Midwest Physicians president. "We are committed to ensuring the continued mission, culture and values that make College Park Family Care unique to their patients and the communities they serve."
News Related Content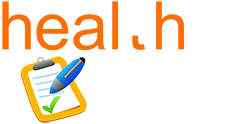 Access information about your health and connect with our staff by creating an account during your next appointment. This safe and convenient online patient portal allows you to:
Request non-urgent medical advice
Schedule appointments
Obtain visit summaries
Order medication refills
View lab results
Already have an account?
Take advantage of this resource today!
This site is for informational and non-urgent communication purposes only. Call us directly if you need to discuss an urgent issue or need to be seen today.