Patients seeking treatment for the flu in our emergency rooms now have access to tool on emergency room wait times.
HCA Midwest Health Systems Chief Medical Officer, Darryl Nelson, MD discusses processes put into place in our hospital emergency rooms which exemplifies our commitment to provide our patients with timely emergency room visits not only during the busy flu season but all year. To find out more watch the video below to hear Dr. Nelson speak about our ER wait time initiatives and how access our hospital's emergency room ER wait times.
News Related Content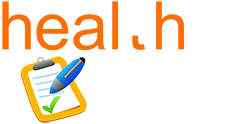 Access information about your health and connect with our staff by creating an account during your next appointment. This safe and convenient online patient portal allows you to:
Request non-urgent medical advice
Schedule appointments
Obtain visit summaries
Order medication refills
View lab results
Already have an account?
Take advantage of this resource today!
This site is for informational and non-urgent communication purposes only. Call us directly if you need to discuss an urgent issue or need to be seen today.