It was rush hour, June 21, 2012. Chris Green, an automotive parts store manager in Higginsville, Missouri, was on his way home in a car with two colleagues after day of successful meetings in North Kansas City.
A passenger in the car's back seat, Green was discussing the productive day with his workmates. Green was not only excited with knowledge gained from the company-wide gathering, he was also looking forward to seeing his fiancée, Jessica Althouse, who was eight months pregnant.
The couple was set to marry the following week.
Rush hour traffic crawled to a complete stop on 70 Highway. Suddenly the car Green was riding in was struck from behind by another vehicle traveling 76 mph—a distracted driver was behind the wheel, talking on a cell phone, not fully engaged in safely maneuvering the heavy traffic.
The collision's impact was so severe it ripped off the back half of the car—including the back seat where Green, wearing a seat belt, had been sitting just moments before.
Paramedics rushed to the scene and Green, who suffered traumatic head injuries as a result of the sudden impact, was taken by ambulance to Centerpoint Medical Center, eastern Jackson County's only Level II Trauma Center, and part of HCA Midwest Health System—Kansas City's largest healthcare network.
Green, in a coma, was admitted to the hospital's intensive care unit. The groom-to-be didn't know it, but Frank J. Hux, DO, neurosurgeon, was about to help piece back together his shattered skull and life.
"I don't remember much of anything for several weeks," says Green, now 26 years old. "I was told Dr. Hux put me in a medically-induced coma because my brain was overworking."
Dr. Hux, of Jackson County Neurosurgery prepared Green for surgery in one of Centerpoint Medical Center's operating suites. Green's brain had swelled severely and he was experiencing internal bleeding. To relieve the pressure, Dr. Hux performed surgery on the right side of Green's skull.
Jackson County Neurosurgery is part of Midwest Physicians, a network of experienced, multi-specialty physicians located throughout the Greater Kansas City metropolitan area. Midwest Physicians is also part of HCA Midwest. Centerpoint is ranked among the top 10 hospitals in Missouri for neurosciences.
"Dr. Hux represents the strength of the network of physicians of Midwest Physicians," says Loren Meyer, MD, Midwest Physicians president. "The physicians provide specialized, compassionate care to patients like Chris Green."
Green remained at Centerpoint for several weeks after Dr. Hux performed surgery. Although Green's memory is challenged for the period immediately following the accident, surgery and subsequent rehabilitation and recovery, one thing remains crystal-clear to him: Dr. Frank Hux's compassionate care.
"When Dr. Hux consulted with my dad, sister and fiancée about my condition, he said his recommendation would be exactly what he would do for his own brother," says Green. "He gave them confidence, which helped them through the touch-and-go situation."
Dr. Hux, a skilled neurosurgeon, is also known as a compassionate physician. "It's my passion to treat patients with the same dignity and respect I would expect," he says. "Certainly the surgery I perform is integral to recovery—but healing involves more than medicine. It requires listening and understanding."
Following his surgery and hospitalization at Centerpoint Medical Center, Green was transported to Shepherd Center in Georgia, a rehab facility specializing in spinal cord rehabilitation and brain injury. During his stay Green witnessed the birth of his daughter, Kennedy, via Skype.
"That was the first real, solid memory I have from that horrible time," says Green. "I am so grateful to Dr. Hux and the medical team that took care of me so I could live to see my baby girl come into this world."
Green returned to Kansas City and more intensive outpatient rehabilitation. He returned to a life that included a precious new life—something that gave him inspiration and motivation to continue the tough steps toward recovery.
"I don't remember a lot over the past year," says Green. "I know three things for certain, though. One, no phone call is so important that you should take it while you're driving, like the driver who hit the car I was riding in. Two, Dr. Hux is one of the most dedicated doctors I've ever met and he helped me put my life back together. And three, I'm so grateful that I get up every day, that I can walk and that I can watch Kennedy grow and discover the world around her."
News Related Content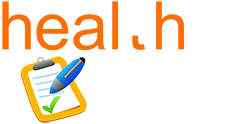 Access information about your health and connect with our staff by creating an account during your next appointment. This safe and convenient online patient portal allows you to:
Request non-urgent medical advice
Schedule appointments
Obtain visit summaries
Order medication refills
View lab results
Already have an account?
Take advantage of this resource today!
This site is for informational and non-urgent communication purposes only. Call us directly if you need to discuss an urgent issue or need to be seen today.