 Typically the difference between a cold and allergies starts with the causes for each and the duration. A cold is an infection resulting from a virus. An allergy is your body's reaction to certain substances that it views as an invader and triggers your immune system into action. A cold will usually last for anywhere between a week to 10 days while allergies continue for an indefinite period of time while your body is exposed to the trigger. Here are some symptoms to help you determine if you might have a cold or maybe an allergy to something.
News Related Content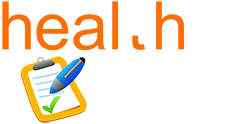 Access information about your health and connect with our staff by creating an account during your next appointment. This safe and convenient online patient portal allows you to:
Request non-urgent medical advice
Schedule appointments
Obtain visit summaries
Order medication refills
View lab results
Already have an account?
Take advantage of this resource today!
This site is for informational and non-urgent communication purposes only. Call us directly if you need to discuss an urgent issue or need to be seen today.