Jessica Mowry, MD, has recently joined Brookside Family Medical Group. Specializing in obstetrics, including prenatal care, labor management, postpartum and newborn care, Dr. Mowry provides the full scope of medicine for the entire family.
She received her medical degree at the Medical School for International Health - Ben Gurion University in Israel and served her residency through the Research Family Medicine Residency program.
Dr. Mowry is accepting new patients and accepts all major insurance plans. Call (816) 276-6405 to schedule an appointment.
News Related Content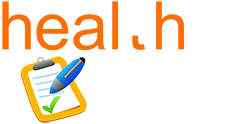 Access information about your health and connect with our staff by creating an account during your next appointment. This safe and convenient online patient portal allows you to:
Request non-urgent medical advice
Schedule appointments
Obtain visit summaries
Order medication refills
View lab results
Already have an account?
Take advantage of this resource today!
This site is for informational and non-urgent communication purposes only. Call us directly if you need to discuss an urgent issue or need to be seen today.