A Lee's Summit father said he's lucky to be alive this Father's Day.
Brian West, 49, underwent six heart bypasses after having a heart attack in February. He said he waited about six hours after having the heart attack before going to a hospital, a bad example he said he hopes other people won't follow.
The former bodybuilder worked out every day but had genetic heart issues. Doctors said he had a more than 90 percent blockage in several arteries.
He was in surgery at Research Medical Center for eight hours.
Read full story (via KMBC TV)
News Related Content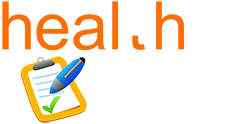 Access information about your health and connect with our staff by creating an account during your next appointment. This safe and convenient online patient portal allows you to:
Request non-urgent medical advice
Schedule appointments
Obtain visit summaries
Order medication refills
View lab results
Already have an account?
Take advantage of this resource today!
This site is for informational and non-urgent communication purposes only. Call us directly if you need to discuss an urgent issue or need to be seen today.