An off-duty driver examiner saw a woman, Kristi Jenkins, driving erratically before crashing into a median. Ms. Jenkin's blood sugar level got dangerously low when she was driving east bound on I-70 and caused her to crash. Thanks to the Missouri State Highway Patrol, she's still alive. Dr. Melissa Smith, Lee's Summit Family Care affiliated with Lee's Summit Medical Center, discussed blood sugar levels and symptoms.
Full story (via Fox 4 News)
News Related Content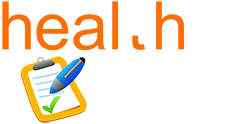 Access information about your health and connect with our staff by creating an account during your next appointment. This safe and convenient online patient portal allows you to:
Request non-urgent medical advice
Schedule appointments
Obtain visit summaries
Order medication refills
View lab results
Already have an account?
Take advantage of this resource today!
This site is for informational and non-urgent communication purposes only. Call us directly if you need to discuss an urgent issue or need to be seen today.