 Stress reduction is a common goal as modern life throws us more and more curveballs. Whether it's leading a simpler life with fewer obligations and less technology and financial commitments or dedicating more time to family, friends and passions, most of us long to focus on things that will make us genuinely happy.
Exercise, eating a healthy diet and getting regular checkups have always been part of a successful wellness template. But now scientific research shows that habitual gratitude has long-term positive effects on health—impacting everything from building a stronger immune system to reducing pain and improving heart rhythm.
Lori A Boyajian-O'Neill, DO, Sports Medicine and Family Practice physician with HCA Midwest Health, encourages her patients, young and old, to incorporate gratitude into everyday life.
"It's a state of mind, certainly," she says. "And you practice it in many different ways to achieve a more positive way of life."
News Related Content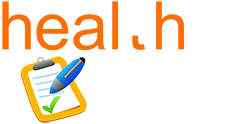 Access information about your health and connect with our staff by creating an account during your next appointment. This safe and convenient online patient portal allows you to:
Request non-urgent medical advice
Schedule appointments
Obtain visit summaries
Order medication refills
View lab results
Already have an account?
Take advantage of this resource today!
This site is for informational and non-urgent communication purposes only. Call us directly if you need to discuss an urgent issue or need to be seen today.