Dr. Muhammad, Stroke Program Medical Director at Overland Park Regional Medical Center was recently interviewed by KCTV 5 regarding the signs and symptoms of a Transient Ischemic Attack, or TIA. Dr. Muhammad provides information on warning signs, and symptoms of a "temporary stroke" or TIA, and urges viewers to call 9-1-1 and ACT FAST. HCA Midwest Health System is the only healthcare provider offering consumers access to five primary stroke centers and six outpatient TIA clinics.
News Related Content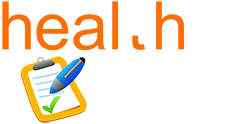 Access information about your health and connect with our staff by creating an account during your next appointment. This safe and convenient online patient portal allows you to:
Request non-urgent medical advice
Schedule appointments
Obtain visit summaries
Order medication refills
View lab results
Already have an account?
Take advantage of this resource today!
This site is for informational and non-urgent communication purposes only. Call us directly if you need to discuss an urgent issue or need to be seen today.