Rick Brown, MD, FACC, has joined Midwest Heart Associates and the medical staff of Research Medical Center and Research Belton Hospital. Dr. Brown has 13 years experience providing care for cardiovascular patients in the Kansas City area.
Dr. Brown practices as an invasive, non-interventional cardiologist. Clinical skills include pacemaker and device implantation, nuclear cardiology, transthoracic/transesophageal echocardiography, isation, advanced lipid management, and preventative cardiology. Dr. Brown received his medical degree from the University of Kansas Medical Center where he also completed his internal medicine residency and cardiovascular fellowship.
The addition of Dr. Brown will allow Dr. Carrie Totta to serve the Cass/Harrisonville community on a full-time basis. Dr. Totta will also provide back-up for Dr. Brown in the Belton area. This deployment will enhance cardiovascular services and quality for both markets.
Dr. Brown is now accepting new patients. To schedule a patient appointment, call:
Research Medical Center Location - (816) 276-4800
Research Belton Hospital Multi-Specialty Clinic - (816) 348-1291
News Related Content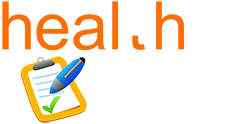 Access information about your health and connect with our staff by creating an account during your next appointment. This safe and convenient online patient portal allows you to:
Request non-urgent medical advice
Schedule appointments
Obtain visit summaries
Order medication refills
View lab results
Already have an account?
Take advantage of this resource today!
This site is for informational and non-urgent communication purposes only. Call us directly if you need to discuss an urgent issue or need to be seen today.