Patricia Henson considers herself one of the Royals top fans, if not THE top fan.
So a little thing like heart surgery isn't going to make the receptionist at Town Plaza Family Practice at Menorah Medical Center miss many Royals games.
Her colleagues planned a Royal Blue celebration for her on Thursday. Ballpark-themed eats, a cake, blue-and-white balloons and the surprise appearance by the Royals mascot. Her cardiologist approved the surprise party, but he may not have expected her heart to skip a beat when Sluggerrr entered the room to her great surprise.
"I'm very blessed with my friends, co-workers, Sluggerrr," Henson said. "And if my Royals would win, it would be much better."
Full story and video (via KCTV 5 News)
News Related Content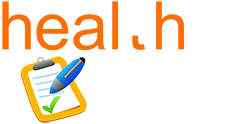 Access information about your health and connect with our staff by creating an account during your next appointment. This safe and convenient online patient portal allows you to:
Request non-urgent medical advice
Schedule appointments
Obtain visit summaries
Order medication refills
View lab results
Already have an account?
Take advantage of this resource today!
This site is for informational and non-urgent communication purposes only. Call us directly if you need to discuss an urgent issue or need to be seen today.