Dr. Dan Gurley has seen a number of sides of sports injuries.
Gurley, board-certified and fellowship-trained in sports medicine and orthopaedic surgery, is part of the College Park Family Care Center and the staff at Overland Park Regional Medical Center. He has been an athlete, treated athletes and is raising three athletes.
Gurley was a basketball player at Shawnee Mission South, graduating from the school in 1988.
"I was a kid who always wanted to be a doctor," he said. "When I was 14, I had a crash on a dune buggy that resulted in multiple elbow surgeries.
Read full story (via KC Star)
News Related Content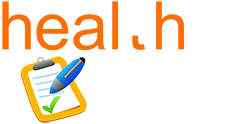 Access information about your health and connect with our staff by creating an account during your next appointment. This safe and convenient online patient portal allows you to:
Request non-urgent medical advice
Schedule appointments
Obtain visit summaries
Order medication refills
View lab results
Already have an account?
Take advantage of this resource today!
This site is for informational and non-urgent communication purposes only. Call us directly if you need to discuss an urgent issue or need to be seen today.