With freezing temperatures and cold, cold days, hyperthermia and frostbite are real risks. We all need to pay attention and take the right precautions to stay safe in the bitter cold. Dermatologist Dr. Holly McCoppin offers valuable advice and information as we venture out and lets us know the warning signs of cold-induced medical problems.
News Related Content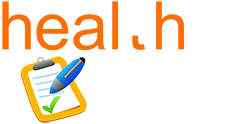 Access information about your health and connect with our staff by creating an account during your next appointment. This safe and convenient online patient portal allows you to:
Request non-urgent medical advice
Schedule appointments
Obtain visit summaries
Order medication refills
View lab results
Already have an account?
Take advantage of this resource today!
This site is for informational and non-urgent communication purposes only. Call us directly if you need to discuss an urgent issue or need to be seen today.