The first lady of the United States has a message for you: Get moving!
No doubt your doctor would agree.
Now that spring has finally sprung, we'll no longer (we hope) be able to blame our lack of activity on snow, ice and cold. Still, no one says you have to take up mountain biking or run a marathon.
Sure, after Michelle Obama put out the word that her anti-obesity campaign Let's Move! wanted to hear how Americans were moving, we got treated to a video of her husband and Vice President Joe Biden jogging through the White House.
But that's just one way to get off your derriere.
Truth is, even standing up helps. "The more little bits of movement you do, the more calories you burn," says physician Jennifer Tieman, clinic medical director at Goppert-Trinity Family Care in Kansas City.
Read full story (via Kansas City Star)
News Related Content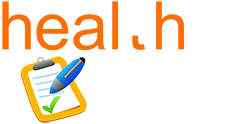 Access information about your health and connect with our staff by creating an account during your next appointment. This safe and convenient online patient portal allows you to:
Request non-urgent medical advice
Schedule appointments
Obtain visit summaries
Order medication refills
View lab results
Already have an account?
Take advantage of this resource today!
This site is for informational and non-urgent communication purposes only. Call us directly if you need to discuss an urgent issue or need to be seen today.