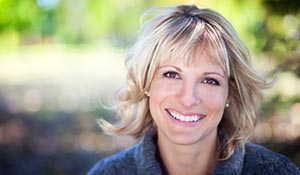 Comprehensive women's care delivered by experienced, board-certified obstetricians and gynecologists in locations across the Kansas City metro area
The board-certified obstetricians and gynecologists of HCA Midwest Health's Physician Services Group are committed to providing advanced, personalized and expert care for women. Our physicians offer years of experience and specialized skill in all aspects of female health – from routine well-woman care to prenatal and childbirth care to treatment for menopause symptoms or other gynecologic health issues.
Call to find an gynecologist.
(816) 751-4884 (MO)

(913) 541-7478 (KS)
Women's Health Clinics
Easy Access: Our board-certified gynecologist team includes more than 20 physicians in communities across the Kansas City metro area, so you'll never have to travel far for expert women's care.
Convenience: Our physicians offer fast appointment availability for routine care and work to ensure you are seen quickly for problems or emergencies.
Comprehensive care: From your first menstrual cycle to pregnancy and menopause, we have the knowledge, compassion and skill to care for you every step of the way.
See accepted insurance plans.
Gynecologic Expertise in Kansas City
Whether you're looking to establish a relationship with a gynecologist, experiencing female-related issues, looking for contraception advice, or planning to expand your family, our obstetrician gynecologists have the expertise to help:
Menstruation – Our gynecologists offer therapies to help women manage irregular periods, PMS and other menstrual cycle problems.
Contraception – HCA Midwest Health gynecology doctors are experts in all types of birth control and work with each woman to determine the form of contraception that works for her.
Specialty Expertise – Our gyn specialists offer care in areas such as urogynecology (female urology) and gynecologic oncology for female cancers.
Gynecological Surgery & Procedures – Our physicians are trained in minimally invasive surgical approaches such as laparoscopy and robotic surgery for hysterectomy, cervical cancer treatment, endometriosis and other conditions. HCA Midwest Health also offers access to one of the area's few Centers of Excellence in Minimally Invasive Gynecology.
Complete Pregnancy Care – HCA Midwest Health Obs offer pregnancy care ranging from family planning and preconception counseling to pregnancy, childbirth and postpartum care.
Menopause – Our gynecologists help women manage and minimize menopause symptoms and develop personalized plans of care for the best quality of life.
What is a Gynecologist?
A gynecologist focuses on women's health, and has specialized training in the female reproductive system and childbirth. Some gynecologists (Gyns) only offer well-woman care and the management of gynecological conditions such as menstruation issues, hormone disorders, and others, and don't deliver babies.
What is an ObGyn?
An obstetrician-gynecologist (ObGyn) is a doctor who offers with women's health care including pregnancy, and childbirth.
Common Gynecological Conditions Treated
Adolescent gynecology
Cancers of the reproductive system
Cervical dysplasia
Endometriosis
Irregular periods, PMS and other menstrual cycle problems
Menopause
Ovarian cysts, fibroids
Pelvic inflammatory diseases
Sexually transmitted disease and infections
Common Gynecologic Procedures
Ultrasound
Colposcopy
Endometrial biopsy
Endometriosis surgical or non-surgical management
LEEP tissue excision
Pap smear/HPV screening
Well woman physical exams
Surgical procedures:

Diagnostic laparoscopy for pelvic pain, endometriosis, ovarian cysts
Endometrial ablation
Fibroid removal
Hysteroscopy
Laparoscopic sterilization surgeries
Laparoscopic and vaginal hysterectomy