Many chronic health problems can be linked to obesity. Lowering weight means lowering the risk of—and even potentially reversing—some of the negative effects related to chronic health conditions.
Our medically-managed Metabolic & Weight Loss Program is designed to transform your weight. By transforming your weight, you can transform your life.
The Metabolic and Weight Loss Program at Kansas City Gastroenterology & Hepatology Physicians Group offers consistent tracking and accountability for weight loss and activity in a healthy format, customized for each patient to achieve sustainable, long-term weight maintenance.
Which patients are good candidates for the metabolic & weight loss program?
Those with a BMI above 25
Those with chronic health conditions (NASH, fatty liver disease, cardiac diseases, orthopedic issues, and diabetes)
Those who have had bariatric surgery and either could not follow eating recommendations for weight loss or their weight has plateaued
Our program will partner with you to achieve long-term weight loss.
Each patient is seen by Brad Freilich, MD, Ahmed Saeed, MD, or Lauren Barber, FNP-C, NP, for their initial appointment.
Patients will see the dietitian and athletic trainer each twice per month.
Patients can achieve long-term weight management through:

Comprehensive weight evaluation, including lifestyle and behavioral factors
A personalized assessment and treatment plan created by our multi-disciplinary team

Access to a 12-month interactive program, which includes:

Goal trackers
Food and activity trackers
Videos and articles
Support groups
Personalized nutritional assessments, meal guides, and sample menus
Behavioral counseling
Activity plans
Optional virtual nutrition group classes
Routine monitoring and oversight by physicians, dietitians, and athletic trainers
FDA-approved prescriptions
Surgical weight loss options for patients who qualify

We partner with several local organizations to offer discounts to your patient:

Gym memberships and fitness tracker devices
Food preparation companies
Massage therapists and chiropractors
Our team
---
Brad Freilich, MD, is a board-certified and fellowship-trained gastroenterologist with advanced certification in obesity medicine, bariatric procedures, and liver disease/hepatology who leads the metabolic weight loss program.
Ahmed Saeed, MD, is a board-certified and fellowship-trained gastroenterologist with specialized training and expertise in advanced therapeutic endoscopy, and advanced certification in obesity medicine.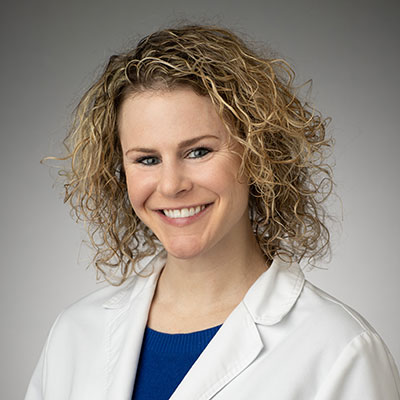 Lauren Barber, FNP-C, NP, is a family nurse practitioner with over 15 years' experience in assessing, diagnosing, managing, and educating patients and families about chronic diseases that contribute to obesity.
Referrals are not required by all insurances. If required, please have your provider fax a referral to (913) 340-7912 with the following information:
Patient info
Attention: Metabolic Coordinator
Reason: Metabolic Program for 1 year to see providers, dietitian, and athletic trainers
Diagnoses: E66 for obesity, E88.81 for metabolic syndrome, E10 for essential hypertension, E78.5 for hyperlipidemia, E11.9 for diabetes or any other chronic conditions
Cleared for physical activity with athletic trainer via a recent stress test or calcium score within the last 5 years
Most recent provider notes (within last year), labs (within last year), and imaging studies (including cardiac testing within last 5 years)