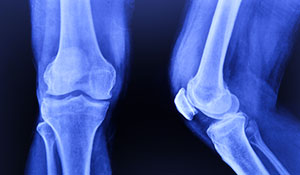 Leading Kansas City orthopedic and sports medicine doctors.
Physician Services Group, part of HCA Midwest Health, offers a team of board-certified, fellowship-trained orthopedic surgeons and sports medicine specialists with experience in diagnosing and treating all types of bone and joint issues.
We have over 25 orthopedic specialists and 10 clinic locations throughout metropolitan Kansas City. Our orthopedists offer cutting-edge therapies including 3D printed custom knee implants, robotic-assisted surgery, minimally invasive surgery and the latest non-surgical advances for pain. Our orthopedic specialists have the expertise and experience to restore mobility and help you live a healthier, more active life.
Call (816) 751-4884

Call (913) 541-7478
Orthopedic Expertise for Any Need
Our bone and joint doctors have expertise in:
Overall bone and joint care – A team of orthopedic surgeons, nurses, rehabilitation therapists and other specially trained and experienced professionals who work with you to create a personalized treatment plan.
Joint replacement – The latest joint replacement techniques and technologies including minimally invasive and robotic-assisted surgical options that result in better fit, faster recovery and less pain.
Sports medicine – Direct access to board-certified, fellowship-trained physicians and surgeons who work with athletes of all ages and levels – professional and college, high school and youth, and athletes over 40. See what organizations we partner with.
Breaks, sprains and strains – Covering you in every situation from timely care for non-emergency breaks, strains or sprains to orthopedic specialists and fast emergency care for severe fractures and injuries.
Comprehensive care for hands and wrists, including fellowship-trained orthopedic hand surgeons and advanced options such as endoscopic carpal tunnel repair, which results in quicker recovery, less post-op pain and fewer complications.
Spine and back care including physical therapy expertise, innovative non-surgical pain interventions and the latest in advanced surgical procedures.
Elbow and shoulder care with the latest treatment options such as bioinductive collagen implants which are designed to promote the body's own healing capacity in repairing rotator cuff tears, as well as specialized procedures such as Tommy John surgery.
Rehabilitation services – A team of experts to get you back moving after injury or surgery, or to help you minimize the impacts of arthritis or other conditions.
Meet Our Orthopedic Physicians
Our orthopedic and sports medicine physicians are committed to excellence in the prevention, diagnosis and treatment for conditions impacting your bones, joints, ligaments, tendons and muscles. Watch the video playlist below to help you find a doctor that best meets your needs.
Make a Doctor Appointment Online
What is an Orthopedic Specialist?
Orthopedic doctors specialize in the prevention, diagnosis and treatment for conditions impacting the bones, joints, ligaments, tendons and muscles. They treat conditions ranging from sprains, strains and fractures to joint replacements to spinal deformities. Some orthopedists are generalists, while others specialize in specific areas of the body, patients of specific age or specific conditions.
What is a Sports Medicine Doctor?
Sports medicine specialists are generally orthopedic surgeons or family medicine physicians with fellowship training in sports medicine. They are experts in the prevention and treatment of injuries that are usually specific to athletes, and partner closely with other sports professionals such as athletic trainers and physical therapists.
Find a Sports Medicine Physician
Common Conditions Treated
Arthritis, bursitis, osteoporosis and other age-related bone and joint issues
Back and neck pain and degenerative conditions
Foot and ankle injuries and conditions
Hand, wrist, shoulder and upper extremity injuries and issues
Hip and Knee pain
Injuries and fractures
Joint pain
Overuse injuries in young and adult athletes
Common Procedures
Arthroscopic diagnosis and treatment of pain through a small incision (shoulder, hip and knee arthroscopy)
Minimally invasive and robotic-assisted hip and knee replacements
Ultrasound-guided injection therapy, allowing doctors to deliver pain medicine precisely for better pain control
Orthopedic surgeries including minimally invasive surgical options for many conditions
Surgical sports medicine including ACL surgery, knee arthroscopy, torn meniscus surgery
Non-surgical pain interventions and therapy
Orthopedic Hospitals in Kansas City
Our orthopedic specialists are backed by the seven hospitals of HCA Midwest Health located throughout the Metro area.
Belton Regional Medical Center - serves the residents of Missouri's southern Jackson and northern Cass counties with comprehensive care and a leading-edge approach to orthopedics, including advanced procedures such as cooled radiofrequency, an effective non-invasive, non-opioid option for knee pain.
Centerpoint Medical Center - stands as Eastern Jackson County's premier orthopedic resource with complete bone and joint care and treatments including the latest in 3D, personalized knee replacements and minimally invasive hip replacement options.
Lafayette Regional Medical Center - serves Lafayette County and its neighboring areas comprehensive orthopedic care, from emergency services to surgery to expert rehabilitation, and is one of the area's only facilities with fellowship-trained expertise in hand surgery.
Lee's Summit Medical Center - offers excellence in orthopedic care with its state-of-the-art Orthopedic and Spine Center, designed and built specifically to promote healing and enhance mobility in patients recovering from total joint replacement and other orthopedic procedures.
Menorah Medical Center - offers the residents of Johnson County, Kan. access to some of the area's top surgeons, nurses, orthopedic coordinators, rehabilitation specialists and others, including its comprehensive sports injury clinic (open during select high school sports seasons), an invaluable resource for young athletes, parents and coaches.
Overland Park Regional Medical Center - is the only hospital in Johnson County, Kan., offering Robotic-Arm Assisted Technology for hip and knee joint replacements resulting in less hospital time and quicker recovery. The hospital's sports medicine program works with high school, collegiate and professional teams throughout the area.
Research Medical Center - offers the region's premier hand referral center staffed by a fellowship-trained hand surgeon. It also offers the latest in knee and hip replacements and a specialized hip fracture program that promotes faster diagnosis and surgery for patients.