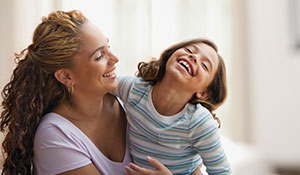 Expert care for endocrine conditions and diabetes right in your community.
HCA Midwest Health offers an experienced team of diabetes specialists and endocrinology experts. Our fellowship-trained endocrinologists are skilled at diagnosing and treating complex and wide-ranging endocrine conditions including diabetes, thyroid disease, pituitary disorders, metabolism issues and more.
Our physicians work with patients who seek out an endocrinologist on their own, as well as those individuals referred by primary care physicians, and we do our utmost to get you seen quickly by one of our specialists. Our practices accept most health insurance plans and can assist you in checking coverage.
HCA Midwest Health endocrinology clinics are located throughout the Kansas City metro area so you can be assured of exceptional and convenient specialty care close to home.
Common conditions treated
Endocrine disorders may encompass conditions that occur when a gland produces too much or too little hormone, or when nodules or tumors develop in the endocrine system. The endocrine doctors of HCA Midwest Health offer the complete range of conditions and treatment including:
Adrenal insufficiency
Cushing's disease
Diabetes (type 1 and type 2)
Growth hormone problems
Hyperthyroidism
Hypothyroidism
Pituitary gland issues
Osteoporosis
Polycystic ovary syndrome (PCOS)
Precocious puberty
Diabetes
HCA Midwest Health medical specialists care for people with prediabetes, and type 1, type 2, gestational and pediatric diabetes. Understanding that the impacts of diabetes extend far beyond physical health, our healthcare specialists focus not only on treatment, but also in-depth education to give you the confidence and tools to effectively manage your diabetes. Our physicians are experts in the latest technology including continuous glucose monitoring and advanced insulin pumps for diabetes management. We also offer a diabetes education program at Menorah Medical Center that is recognized by the American Diabetes Association.
Osteoporosis
Our endocrinologists have years of experience in diagnosis and treatments for bone health. They work closely with patients on individualized plans of care and are experts in the latest bone-preserving and bone-building medicines and therapies.
Reproductive endocrinology
Fertility issues can often be related to deficiencies or problems with the endocrine system. Our specialists work with ObGyn counterparts to help women with endocrine issues become pregnant.
Find a reproductive endocrinologist
Thyroid disease
Our thyroid doctors have years of experience in diagnosing and treating conditions such as hyperthyroidism and hypothyroidism and all disorders causing an under-or over-active thyroid. They partner with patients and their primary care physicians to determine the best course of therapy to manage this common condition.
Weight management and metabolism
There are many potential factors causing metabolic issues that interfere with the body's ability to appropriately process nutrients, from obesity to genetic factors or other causes. Our physicians work to identify underlying causes of metabolism issues and collaborate with other specialists to determine the best course of care.
What is an endocrinologist?
An endocrinologist specializes in the body's glands and hormones. The endocrine system, which includes the pituitary, thyroid, adrenal, ovaries, tests and pancreas, controls growth and development, reproduction, metabolism and organ function, among other things. An endocrinologist frequently treats diabetes, the most common endocrine disorder.
Common procedures
Lab tests (blood and/or urine)
Adrenal sufficiency tests
Bone Density Test
Fine-needle aspiration biopsy
Glucose testing
Semen analysis
Thyroid scan