TransforME! I can. I will. End of story.
Our medically managed weight loss program is designed to do just that. Transform you by transforming your weight you can transform your life. Many chronic health problems can be linked back to obesity, and lowering your weight means you can lower your risk and even potentially reverse some of the effects of related chronic health conditions.
Who benefits from the program:
If, you are overweight, but otherwise a healthy adult with a higher BMI
If you have chronic health conditions (NASH, fatty liver disease, cardiac diseases, orthopedic issues and diabetes) and need extra support losing weight to improve your chronic health conditions
Our program helps patients achieve long term weight loss through:
Comprehensive Weight Evaluation (including lifestyle and behavioral factors)
Personalized assessment and treatment plan created by our multi-disciplinary team
Access to a 12- month interactive program

Goal Trackers
Food and Activity Trackers
Videos
Support Groups
Personalized Nutritional Assessments, Meal Guides, Sample Menus
Behavioral Counseling
Activity plans

Routine monitoring and oversight by your physician and dietician staff
FDA approved prescriptions, if needed, for additional help in decreasing appetite and causing early feelings of fullness
Surgical Weight Loss options for those patients who are candidates-- including gastric balloon and endoscopic sleeve gastroplasty
As part of our program, we encourage patients to take full advantage of all the tools and resources available to help make their transformation a success. We have partnered with several local organizations to bring you:
Discounted gym memberships (including personalized training options)
Exercise program guides provided by certified athletic trainers and exercise physiologists
Discounted fitness tracker devices
Our team
---

Dr. Brad Freilich is the TransforME oversight physician. Dr. Freilich is a board-certified gastroenterologist with advanced certification in obesity medicine, bariatric procedures, and liver disease/hepatology.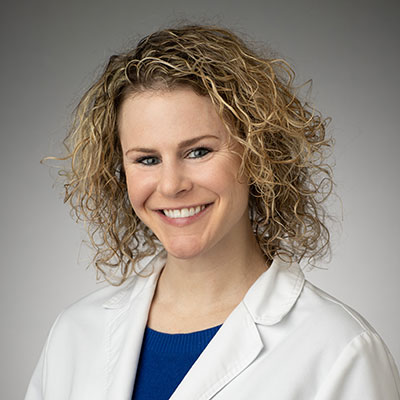 Lauren Barber is a family nurse practitioner with over 15 years of experience in assessing, diagnosing, managing and educating patients and families about chronic diseases that contribute to obesity.
Andrea D'Achiardi is the metabolic and weight management program clinic coordinator and a registered nurse who has a worked in public health with all populations for over 10 years.
Referrals are required – Please have you provider fax referral to (913) 340-7912 with the following information:
Patient info
Attention Metabolic Coordinator
Reason: Metabolic Program for 1 year to see if needed all of our providers, dietitians, and athletic trainers
Diagnoses: E66 for obesity, E88.81 for metabolic syndrome, E10 for essential hypertension, E78.5 for hyperlipidemia and E11.9 for diabetes or any other chronic condition
Cleared for physical activity with athletic trainer
Most recent provider notes (within last year), labs (within last year) & imaging (including cardiac testing within last 5 years)